Orthopaedic Associates of Wisconsin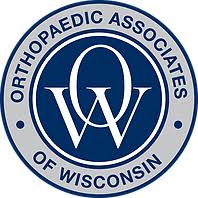 Orthopaedic Associates of Wisconsin has a history of excellence. Founded more than 40 years ago by two local orthopaedic physicians we have grown to become Wisconsin's premier multi-physician orthopaedic practice.
Our physician subspecialties include hand and upper extremity, spine, arthroplasty, total joint reconstruction, sports medicine, foot, and ankle surgeries. All physicians at Orthopaedic Associates of Wisconsin are fellowship trained in specialty orthopaedic; are Board Certified or Board Eligible; and have advanced training in their respective fields: arthroscopic, reconstructive, and fractural surgeries.
Medical and surgical services at Orthopaedic Associates of Wisconsin are complemented by orthopedic physician assistants, nurses, and other allied health professionals to aid patients post injury and post surgery.
Our orthopaedic physicians share their knowledge, skills, and experience to the broader medical community through teaching and publishing at the local, regional, and national levels.
For more information please visit www.orthowisconsin.com